"And where do you buy something to eat when you're walking down the street and get hungry?" It was the reaction of my teammate Marta, when she find out that in Slovakia, we do not have bakeries on every corner. The bakery (Croatian Pekara) is the first stop for typical Croatians on their way to work. Bakeries are everywhere you look. My favorite bakery product is Burek. It is a family of baked, filled pastries made of a thin,flaky dough such as phyllo or yufka, typically filled with meat, cheese or vegetables. It originates in Turkey but is popular throughout the Balkans. Be sure to try it on your next visit to Croatia!
Time flies incredibly fast. I have been here for almost three months, and I enjoy every moment. Other than a large number of bakeries, I was also interested in the following things:
The marking in schools is the opposite of what we have in our country.. A mark of five is the best rating and the number one is the worst.
When I crumpled and threw a plastic bottle in the trash, my teammates looked as if they saw a ghost.. Plastic bottles and cans are returned to stores here. Maybe we will see it one day in Slovakia, too.
Croatia owns 1244 islands.
Stop signs are very common traffic signs on the roads. However, I have not yet seen anyone stop in front of them.
Holiday or not, shops are almost always open. Even during the Easter holidays.
Work ethic is similar to our country in some ways. In a group of four, one person works, and three watch that person work.
If drinking coffee was a competition, the Croats would certainly not be the losing competitors.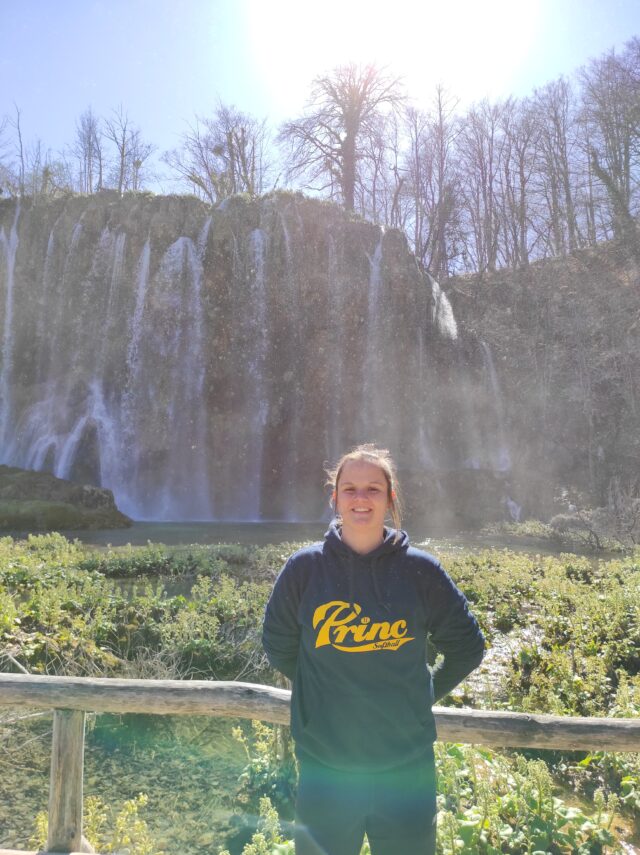 In April, Patrik and I visited the famous Plitvice Lakes. It is a beautiful national park full of beautiful nature. However, the ticket price varies significantly depending on the month in which you decide to visit them. We paid 80kn per person. (1 € is approximately 7.5kn). During the season (01.06 – 30.9.), the price is higher – 300kn for an adult. But definitely worth a visit!
Finally the softball season began, and it started with the Zagreb Championship, with four teams participating: Prince Blue, Prince Yellow, Medvednica and Lady Pirates. We managed to win the championship, and to make it even better, I won the prize for the most valuable player.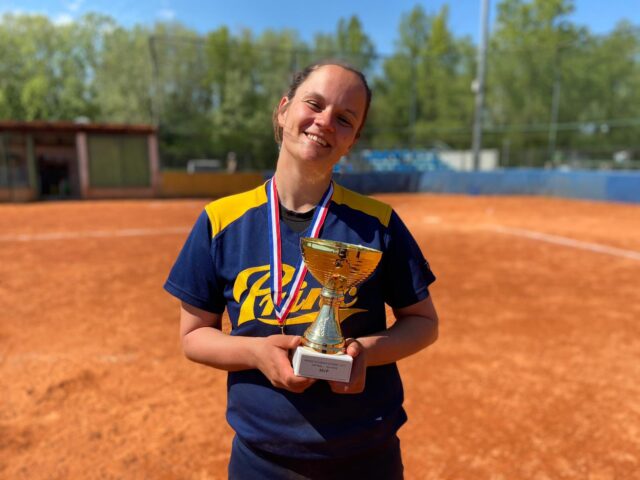 On Saturday, we started the Croatian Championship with a game against Zadar, and we won easily. Zadar is the only team outside Zagreb. In addition to the local competition, our club also plans to play in the third Czech league, if the pandemic situation allows it.
Softball Club Prince works like a big family. For example, if someone needs a ride for training, within five seconds someone will be found to take them. If it is raining and it is not possible to train, we spend time together in the clubhouse, where we play board games and talk about softball. After training, everyone helps with the maintaining of the field, and no one leaves until everything is done.