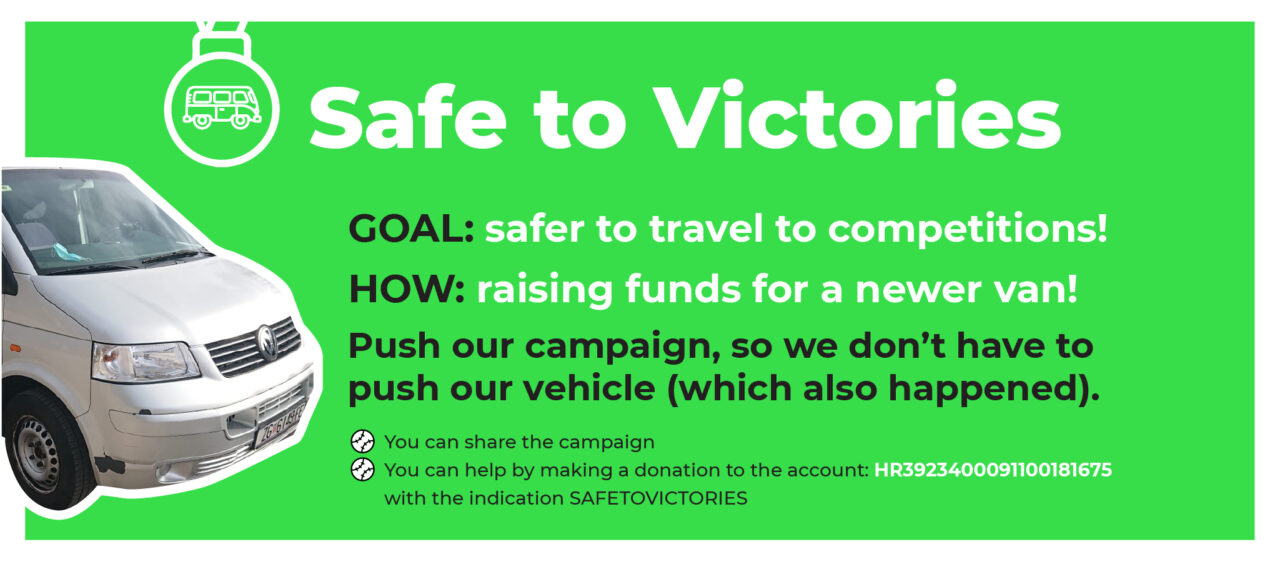 In order to enable our players safe future travels in Croatia and Europe, we must change the club vehicle we have. We are embarking on the "SAFELY TO VICTORIES" campaign.After 18 years, it's time to change the club van. The van passed with us 7 European Cups, 18 Euroleague tournaments, 4 European Cups for children, about 50 trips to Zadar, Karlovac, Sisak, Varaždin and over 10 000 kilometers in Zagreb for training. It's time for a newer van for everyone travelling SAFER.Where are we all going to travel by van? The van will primarily be used for trips around Europe, for example to the European Youth Cup in Parma, Italy, the European Champions Cup (country that is hosting Cup), the Euroleague (previous participating countries like Slovakia, the Czech Republic, Hungary, Bulgaria), and around Croatia for children's competitions (Varaždin, Karlovac, Sisak, Zadar).
GOAL: 50,000 kn = safer to travel to competitions!
HOW: raising funds for a newer van! 
What can you do?
Push our campaign, so we don't have to push our vehicle (which also happened).