END OF THE SOFTBALL SEASON-LUCAS TRABADELO-SVE IN CROATIA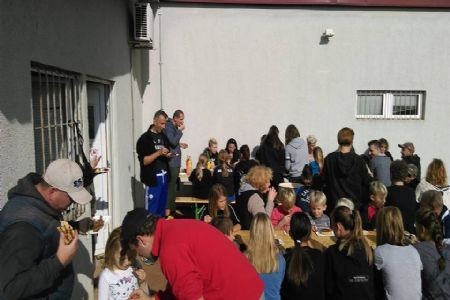 These last weeks we had in the field 2 championships, the end of the Euroleague, with 8 teams participating and Princ being the winner. The following weekend Princ organized for the 6th consecutive year the "Ball Game" championship, another 8 teams from different parts of Europe came to Zagreb to take part.
In the meantime there was also the 20th anniversary of EVS, here in Zagreb, with some of the other volunteers from Croatia coming to visit.
Finally last week we played the last games of the season, and closed the field, with the help of several players and family, we also organized a barbecue once we finished.
©2016 Softball Klub Princ All rights reserved.